Expert Commercial Plumbing Services Near You
Hands Free Fixtures in St Charles and Surrounding Areas
Touchless (or hands free) fixtures, don't require a person to physically turn the fixture on. While it's a recent trend in the plumbing world, these "touch-free" or "no-touch" fixtures provide a variety of benefits by using built-in sensors to detect when something is near the sensor. When triggered, the sensor alerts the fixture to turn on.
Automatic plumbing fixtures are often used in commercial settings and can help to alleviate cross-contamination when working with food.
Additionally, certain fixtures provide eco-friendly benefits by only operating when hands are near the sensor. This often provides water conserving benefits.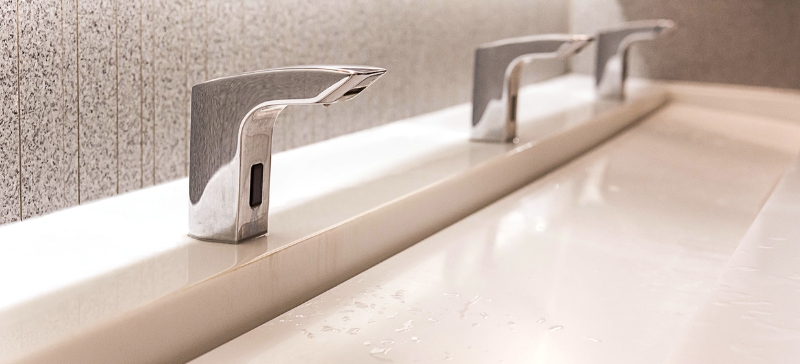 Touchless Faucet Installation in Kane and DuPage Counties
The demand for touchless fixtures has grown significantly, especially in places like Kane and DuPage Counties. Recognizing the benefits these fixtures bring, many homeowners and businesses are making the switch.
J.L. Wagner Plumbing & Piping proudly offers professional touchless faucet installation services in these regions, ensuring seamless integration into your current plumbing system. Our trained technicians are well-versed in the latest touchless technology, providing reliable installations that last.
Whether you're looking to upgrade your home or business, our team is ready to help you embrace this innovative plumbing solution, contributing to both hygiene and water conservation.